Meridian's Premier Moving Company
Commercial and Residential Moving with Ease

Office Moving And Storage
New office space? Boise Moving and Storage will gladly transport all the furniture and store it for safekeeping when it's time to fully transition into your new office.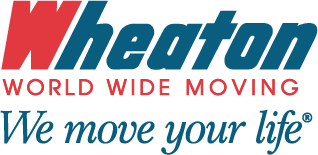 Long Distance
We make long distance moving a breeze. We will ensure your belongings are safely transferred whether you are moving a few cities away or all the way across Idaho.

Residential Moving And Storage
Moving into a new home is made easy with help from Boise Moving and Storage. Don't let the stress get to you, have our experts do the hard work so you don't have to.
Treasure Valley's
Trusted Movers
Boise Moving & Storage is a licensed and insured moving company located in Meridian, Idaho. We are a locally owned and operated business which helps in keeping our costs low for our customers.
Call Us Today to Get Your Move Started
Office Moving & Storage in Meridian, Idaho
At Boise Moving & Storage, we're eager to offer you the best office moving and storage services in Meridian. We realize how important time in the office is for a company, and want to limit the amount of time you spend away from it. We offer timely moving services, so we're in and out as quick as possible – making it possible for you to get back to work quickly. We can help you with simple things like loading a truck you rented by yourself, or we can take over everything from boxing up belongings to storing extra items in our storage facilities. Some benefits of choosing Boise Moving & Storage for your office move include:
Interstate Moves
Climate-Controlled Storage
Full-Service Moving
Weekend/Evening Moves
Free Estimate
If you have any questions about an office move, our staff is always more than willing to help. Give us a call today to get your free estimate!
Residential Moving & Storage
In addition to our office moving services, we also help Meridian homeowners and renters move into their new homes. No matter the level of help that you need, we can lend you a hand. While we do offer a full packing service in which we pack all of your belongings into boxes, we can also be less hands-on and just load and unload the truck. It's all dependent on what you need! There are many benefits to choosing Boise Moving & Storage for your move in Meridian, and some of them include:
Climate-Controlled Storage
Staff members that will pick your items from storage for you
Full-Service Moving
Free Estimate
Weekend/Evening Moves
When items are stored in the hot, Meridian heat, they can sometimes become damaged. That's where climate-controlled storage comes in. It helps to keep these items in tip-top condition at a temperature that's ideal for preserving your personal belongings. If you have any questions about residential moving or our storage units, contact us today and get a free estimate!