Boise Moving and Storage is a licensed and insured moving company located in Boise, ID. We offer local moving, interstate moves in the lower 48, office moving and residential/commercial storage. 
Treasure Valley's
Trusted Movers
Boise Moving & Storage is a licensed and insured moving company located in Boise, Idaho. We are a locally owned and operated business which helps in keeping our costs low for our customers.
Call Us Today to Get Your Move Started
Here at Boise Moving and Storage, you can count on us to arrive on time the day of your move. All Boise movers will be in full uniform and each is professionally trained; many have been in the moving industry for decades. You are hiring a professional service and we take that seriously on every move, big or small.
Our owner, Russell Papp, started in the moving industry in 1995 at 19 years of age. He worked for 2 large moving companies in the valley for 18 years. His journey started on the crew, then he got promoted to the office. From there, he went into dispatch, operations management, and sales. This experience gave him the confidence to venture out on his own and the knowledge to operate a striving and successful business.
It all started in 2014 with office moving and local residential moves. This was a great start but we wanted to offer more and be a "one stop shop" for all moving needs. 2016 was a major expansion as we secured a 25,500 sq. ft. storage facility and began offering climate-controlled storage for residential customers and commercial storage space for our business clients. 
We are very proud of our accomplishments, and they didn't happen overnight. Dedication to service and the constant drive to be the best moving company in Idaho has landed us at the top with other great moving companies in the Treasure Valley.
My biggest thank you would have to go out to our customers and moving crew who perform this labor-intensive job every day. Our customers are happy, use our services for years, and refer us to their friends and family.  They have both built our company into what it is today and we take a lot of pride in that.
Please give us a call on your next move and we will prove why thousands of people have used our moving services.
Thank You,
Russell Papp
Owner
Boise Moving and Storage in Idaho
Residential Moving And Storage
Our team can move your home including packing, a blanket wrap of all furniture, load, and deliver. We can also load or unload your rental trucks. We have all the equipment and insurance required!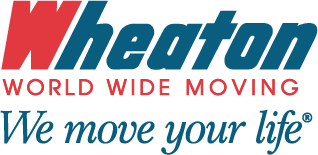 Long Distance
We make long distance moving a breeze. We will ensure your belongings are safely transferred whether you are moving a few cities away or all the way across Idaho.
Office Moving And Storage
Ready to move offices across the Treasure Valley? Looking to remodel your current office space, but need somewhere to store your current furniture? We've got you covered.
Karrie D
Great crew! Trustworthy, reliable, hard working and very conscientious. We use BOMS exclusively for all our company moves.
Michele Funk
I want to take the time to recommend Charles Daggett. Charley is a super nice guy, who will bend over backwards to help you with your moving and storage needs. I was so impressed with how personable and encouraging Charles was, and would recommend him without reservation for any of your storage and moving needs.
Jim Payne
Boise Office Moving and Storage just helped us move everything in our lower level showroom for a re-carpeting project. Russell and his crew did an outstanding and very professional job! The move involved products from over 20 vendor spaces, showcases and many items of antique furniture. Everything was moved three times to facilitate the re-carpeting project and was accomplished with no breakage or damage, in a timely manner and at a reasonable price. Great Job BOMS!
Marie Larum
Selecting Boise Moving & Storage has indeed been a 10 Star experience. Our move from a remote corner of California to the Treasure Valley was seamless and without stress or burden due to the outstanding care and ongoing communication of the BMOS Team. Russell Papp personally constructed the logistics of the process and remained directly connected from inception to the fabulous end result.
Scott Summerlin
Russell fit me into the schedule on very short notice. Price was terrific. Moving crew was professional; dressed in uniforms; covered all walk areas and wore booties. They packed a 2400 sq ft home with a lot of large furniture and clothing in a few short hours. At unloading, they did a great job arranging the furniture and garage belongings into a 1300 sq ft house. The entire team was polite, hard-working, trustworthy.
Larraine Clayton
Absolutely professional in every aspect! This company met our needs on every level even during last minute changes. Courteous, efficient, caring, on time, and prompt. BOMS delivers service as promised…we highly recommend them!
Mike Briggs
They just moved our office this week to our new location. They did a fabulous job! You should definitely call them if you need to move your home or office!
Staci Sharp
We moved our office last week and it went perfectly. The crew was great and incredibly efficient. Price was fantastic and Russell was right on top of things. I would definitely use them again. Thank you!