Boise's Premier Moving Company
Commercial and Residential Moving with Ease

Office Moving And Storage
New office space? Boise Moving and Storage will gladly transport all the furniture and store it for safekeeping when it's time to fully transition into your new office.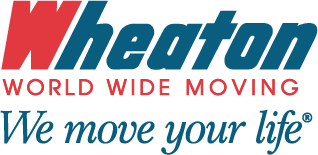 Long Distance
We make long distance moving a breeze. We will ensure your belongings are safely transferred whether you are moving a few cities away or all the way across Idaho.

Residential Moving And Storage
Moving into a new home is made easy with help from Boise Moving and Storage. Don't let the stress get to you, have our experts do the hard work so you don't have to.
Treasure Valley's
Trusted Movers
Boise Moving & Storage is a licensed and insured moving company located in Boise, Idaho. We are a locally owned and operated business which helps in keeping our costs low for our customers.
Call Us Today to Get Your Move Started
Office Moving & Storage in Boise, Idaho
At Boise Moving & Storage, we offer the best office moving and storage services in Boise. Moving into a new office space can be a big hassle, and can take up a lot of your valuable time that's better spent working. Boise Moving & Storage takes that hassle out of your hands. We will pack your office equipment, load it into a truck, and transport it to your new location or our storage facility. Some benefits of our office moving services include but are not limited to:
Interstate Moves
Climate-Controlled Storage
Full-Service Moving
Weekend/Evening Moves
Free Estimate
We can help you with all your office moving needs, give us a call today to discuss any questions you have!
Residential Moving & Storage
While we do office moves for big companies, we also do residential moves for smaller customers! We offer full-service residential moving services in Boise, Idaho. At Boise Moving and Storage, we can be as involved or uninvolved in your residential move as you want. If you want us to fully pack all of your belongings, load up one of our trucks, and then take it to the new location and unpack all of the boxes, we can do that. If you want us to just help pack up your rental moving truck, we can also do that! Some of the benefits of moving with us include:
Climate-Controlled Storage
Staff members that will pick your items from storage for you
Full-Service Moving
Free Estimate
Weekend/Evening Moves
Climate-controlled storage can be useful for things that are heat-sensitive – items such as a couch would be a great candidate for climate-controlled storage. It can help avoid warping in the furniture in the Boise summer heat and help save it from deterioration. Give Boise Moving and Storage a call today with any questions you have about our residential moving services, and get your free estimate today!